The Summer of 2020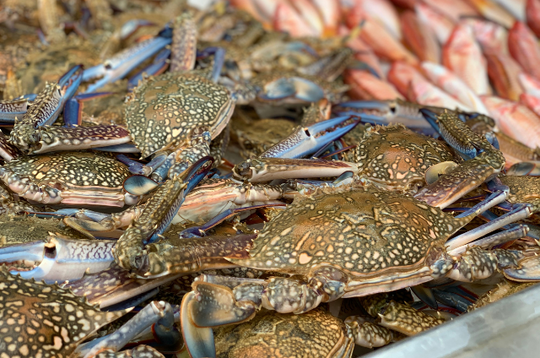 My husband and I met in graduate school in 2000.  Early on, we decided the most impactful work we could do in our chosen field of international development would be done overseas. And so began our 18 year trajectory of work abroad.  This road has taken us on quite a ride, first through Eastern Europe, then to East Africa and on to the Middle East … to Lebanon — a special little country that has lived in my imagination for as long as I can remember.  My grandmother's descriptions of snow-capped mountains, green valleys and azure seas teaming with fish so fresh they almost jump on your plate, illustrated the  paradise I dreamt of.
We landed in Beirut on December 17, 2018 and our arrival was electrifying.  If you have ever been to Beirut around Christmas time in relatively good times, the place is merry and bright.  In the capital, all along the sea coast and into the mountains,  village municipalities compete on setting up the most beautiful Christmas decorations and Santa's villages you've ever seen. Really!
Though I had visited Beirut for work and holiday,  moving here was a homecoming of sorts… a real opportunity to live out my culture with my little family.  Traditions celebrated by my immigrant family back in LA  were coming alive before my eyes and to share this experience with my husband and children was a dream come true.  In addition, coming from 5 years in beautiful but rustic East Africa, the shimmery Beirut skyline and the wealth of amenities found here, kept us awe-stricken for months. 
Our family has experienced so much since that December day.  A people's revolution that saw thousands lining the streets, demanding dignity and a new government worthy of their trust.  A currency devaluation that has crippled this economy and left so many hungry and destitute, a horrid pandemic that seemed remarkably under control while much of the rest of the world registered devastating numbers of infected and saw hospitals overflowing with the sick… until August 4, 2020.
Just two days prior, on August 2, my husband, 3 kids  and I ventured to the North of Lebanon.  Our usual summer return west would be replaced with a COVID summer plan, in-country.  We rented a traditional stone beach house with arcade windows just north of historic Byblos in a seaside village called Barbara. This is where we would spend 3 weeks  disconnecting from the city in a relatively Covid-safe environment. We had just returned to the house from a day at the beach when I looked across the room as my husband answered his phone and watched his face turn pale.
Simultaneously, I heard my friend say…there has been a big explosion in Beirut and it seems to have destroyed your neighborhood. I could not have imagined on that sultry August day, as my family and I sat safely 50 km north of Beirut, just how much destruction and loss I would witness in the weeks ahead and the devastating, life-altering impact the events of August 4th, 2020 would have on so many in Lebanon. 
We were spared from witnessing that awful moment when 2750 tons of ammonium nitrate detonated in the Port of Beirut  decimated much of the city's east side, killing at least 218 people and injuring over 7000. 
The blast displaced over 300,000 families, including ours. But our family was spared from that moment of horror by a simple decision to take an early August holiday in the north.  Several of our neighbors were not so lucky.
The next day, I called a friend and extended our condolences at the  loss of her father who was tragically killed in the blast.  Three young firefighters, all from the same family, who were summoned to the scene of the first small explosion prior to the massive blast  were from a neighboring village to Barbara.
In some parts of Lebanon, white cloth garlands are hung above the main streets of the village when a young, unmarried  person dies, representing their purity and untimely departure.
Seeing the white drapings in the village center and hearing mothers wailing at their tragedy hit me to the core.  I began to understand that overcoming this horrific experience would be a collective struggle and also an individual one.
As I walked into our destroyed apartment with a blown out front door and felt the crunch of shattered glass crackling under my boots, I connected deeply with my grandmother.  In my head, I heard her stories of flight away from danger and aggression, of leaving behind, of loss.
We worked for days on the clean up of our home, amidst the rubble on our street. We saw mounds of ancient stone and earth and rescuers searching for the missing.
We received help from complete strangers and lent a hand to those who needed it more than us.  And in the ensuing weeks,  we packed and moved away from our neighborhood, up the mountain just outside of Beirut.
Throughout  those terrible days,  I thought much more about my grandmother and of her strength and her resilience and that of those who accompanied her through the tragic  experiences of her life.
I remembered her laughter and her jokes and her happiness... her warmth and her delicious cooking.  I thought of the depth of her character  and her ability to recover.  And that is what carried me through and gave me hope.
I felt connected to my family,  to my ancestry in a way I had never before. I was comforted by their memory. 
It is here, in Lebanon, where I feel the most at home – the most in place. Each day I live here —even on the hardest ones—I give thanks for the beautiful, sometimes painful, deeply connected feeling that floods me daily. 
And now in hindsight, it is all becoming clear. Why here and why now is my time to be in the homeland. To pick the abundant acadenia freely off the tree just outside my kitchen window. To walk through the olive groves behind our new home and build forts with my children under their shade, to experience my ancestry, my line, here and now – so deep within my soul.
Despite it all.