Soul Roots: Ancestry, Food, Love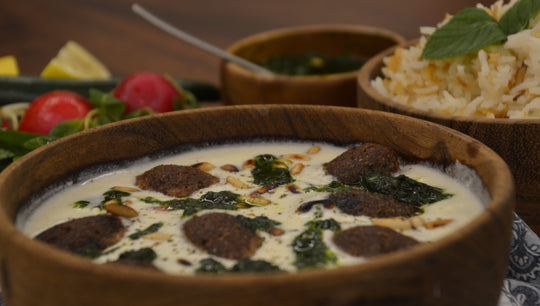 My name is Jennifer Chahine Ghawi---my given name and the maiden names of my maternal and paternal grandmothers. Soul Roots is conceived in honor and dedication to these women who shaped my identity. This project celebrates delicious ancestral foods of the Orient, high in nutritional value and made with love, the foods my grandmothers served and found on tables throughout Lebanon, Palestine, Jordan, Syria and anywhere the Levant diaspora live.

My earliest memories of food are of the warmth of steamy, butter-scented rice textured with "sha'arie" toasted vermicelli noodles, served with piping hot homemade minted yogurt and "kibbe"--bulgur crusted meatballs, filled with prized Levantine pine nuts whose size, taste and origin were the subject of lengthy conversations amongst the women in my family.

My paternal grandmother, Taita Elaine reminisced much about the pine trees "back home" that produced the largest, most succulent and delicious "snobar" in the world. Taita lived next door to our church in Los Angeles, the center of our community and the vessel for our family's worship as well as a sanctuary for the preservation of our culture and values. Much as my father begged Taita to move in with our family or at least away from the senior apartments next to our church in a neighborhood quickly deteriorating into a district known for crime and violence, Taita refused.

She wanted to wake up close to the structure she associated with "back home". Back home- a land so incredibly beautiful-- her eyes welled with tears when she described its riches, the generosity of her people and all she left behind. Our community and our church provided her an inextricable connection to her identity—a sense of belonging. Sometimes I wonder if the smell of incense, the arched walls, the colorful byzantine icons, the melodic bells calling to prayer and the familiar Arabic chants that projected out across that LA church parking lot and through her apartment window gave her hope for a return "back home". As much as we pleaded with Taita to leave her small apartment beside our church, with a Jaffa lemon tree planted into a large pot on her balcony--- this time she was unwilling to flee.

And now, I find myself here- in the Levant, my grandmothers' (and grandfathers') ancestral place. By a complete stroke of serendipity. Each day I live here--even on the hardest ones--I give thanks for the inexplicably beautiful, sometimes painful, deeply connected feeling that floods me almost constantly. I've been longing for this feeling all my life.

I was born into beauty but also, loss. And now, finally, by experiencing the Middle East, by living "back home", by tasting and smelling and seeing all that was described to me as a child--even the profound, palpable struggle… by taking it all in and sharing it with my family, I am finding at least a piece of what was lost. And on most days, it is a sweet, deep, achingly beautiful feeling.